Energy efficient HVAC designs can be achieved through several different methods including Geothermal Systems. Geothermal systems provide an energy efficient method of heating/cooling your home. The system takes advantage of the temperatures in the ground to boost efficiency and reduce the operational costs of heating and cooling systems by treating the earth as a heat source (in the winter) or a heat sink (in the summer). Additionally, Hydronic systems can be installed to provide a reusable source of heating/cooling and utilizes water or another liquid heat transfer medium.
A Geothermal System exchanges thermal energy with the earth to heat your home during the colder month and cool your home during the summer months. We can Design an Open or Closed Loop System depending on several factors, ie: your budget, availability of adequate water supply and discharge, yard space and most importantly your preference.
Our ability to provide Geothermal Designs requires a clear understanding of the Product and operational needs. Dave DaCosta has built relationships with several GeoThermal contractors that specialize in these unique systems. Our HVAC Design team can ensure effective communication between the clients, contractors and architect to achieve Geothermal Design Quality.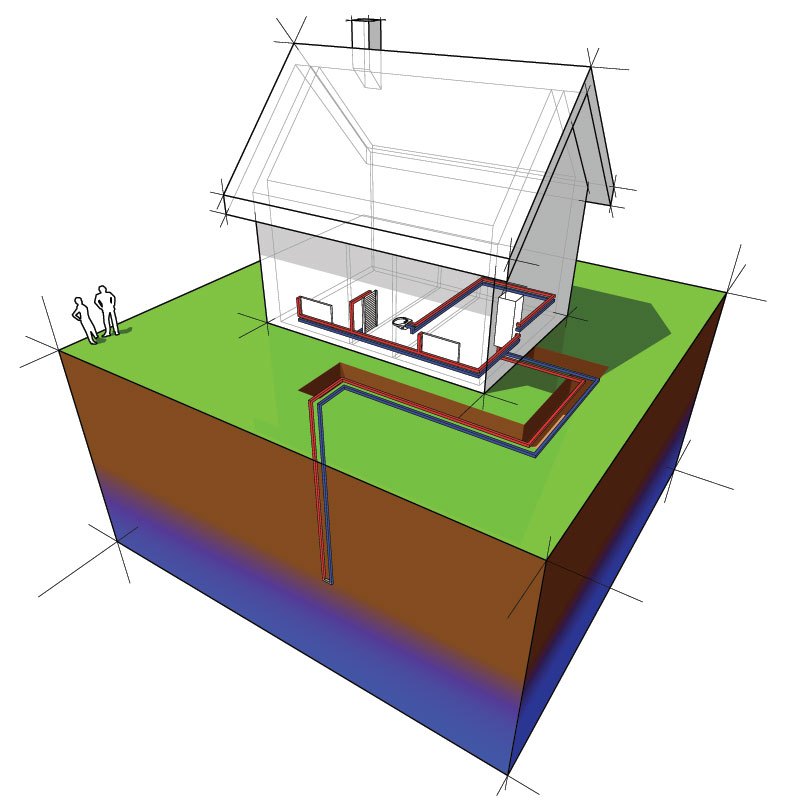 Contact Us